Submit an article supporting the fight against antisemitism and anti-zionism for the chance to win a cash prize of up to $350!
Submit an article supporting the fight against antisemitism and anti-zionism and you'll be entered to win a cash prize and the opportunity to be republished on CAM's site and the CAMERA on Campus blog. Our selection committee will provide feedback on your writing before it's submitted for publishing and let you know if it's been selected to win our initial $100 prize. If your article gets published, you'll win a total of $250, and if it's published in a campus media outlet, you win a total of $350.


---

DEADLINES

The deadline to enter is November 1

The deadline to publish is December 1
Students will be notified of their cash prize by January 1
PRIZES

Articles approved by the committee will receive $100
Approved articles that are then published in non-campus media will receive a total of $250
Approved articles that are then published in campus media will receive a total of $350
"Media coverage of Israel is, with growing frequency, more comparable to activism than actual journalism. Journalists are failing to ask basic questions while simultaneously giving platforms and awards to activists masquerading as reporters."



Watch the FULL RECAP of our webinar featuring Founding Editor of The Times of Israel, David Horovitz. "Exposing the Threat of Antisemitism in Campus Media" provides an illuminating discussion between student panelists who have faced antisemitism in their own campus newspapers followed by an interactive workshop with David providing tips on how to get published.
MEET OUR STUDENT PANELISTS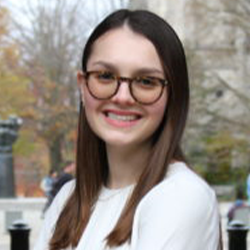 Alexandra Orbuch
Princeton University
Alexandra Orbuch studies politics at Princeton University. On campus, she writes for The Princeton Tory, the university's journal for conservative thought, and the Princeton Legal Journal, the university's undergraduate law review. Alexandra is a 2022-2023 CAMERA Fellow at Princeton University
"As a student journalist at Princeton, I witnessed firsthand just how deeply anti-Israel bias can infiltrate a campus—my reporting was misrepresented, Israel was maligned in a host of on-campus events, and falsities about the Jewish State were spread to the entire student body."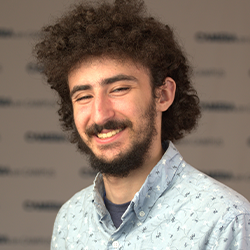 Jonah Fried
McGill University
Jonah Fried is a fourth-year history student at McGill University in Montréal, Jonah has represented first-years at the student union, advocating for harm-reduction policies in McGill residences and contributing to affordable housing policies. When he is not in Montréal, he is often working on political campaigns at home in New York or analyzing archives as an intern at his local historical society. Jonah is a 2022-2023 CAMERA Fellow at McGill University.
"Biased, anti-Zionist media coverage is overly simplified as well as inaccurate. This is dangerous because it discourages students from thinking about the Arab-Israeli conflict in a nuanced way. I am combatting this trend by writing balanced op-eds about the conflict in the Middle East and the antisemitic incidents that have occurred based on false information published about Israel at McGill University."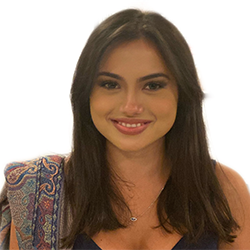 Abigail Darwish
University College London
Abigail Darwish studies History at the University College London. Abigail is very dedicated to the Zionist movement and hopes to create a more positive outlook on Zionism on campus and continue to educate and combat antisemitism online. She is the president of UCL's Friends of Israel Society ( a group member of the CAMERA on Campus Coalition) and a CAMERA on Campus UK Fellow alumna.
"To ensure the journalistic integrity of my university's newspaper, I have been observant of both the editing and publication process they undertook with my article, and how such treatment compares to the works of other students at UCL. I have then met with the newspaper committee to address these issues, and hopefully curtail future bias against pro-Israel students on our campus."
Follow us on Social Media